Matt Pond - Wild Heart (Stevie Nicks Cover) New...
Dear K. (This miniature synthesizer's consumed the last two hours. It's definitely possible to love and hate something at the same time) Regarding your Tennessee Williams quote, we can't all be ON ON ON. That's just sleight of mind. I know people who are consumed with what they do, swamped and scurrying. I can't compete. I like letting things roll around in the old...
sleep.
 I have a thing for cotton sheets. Even in the summertime when it's too hot to have anything touching skin, I love at least one calf wrapped up in a clean cotton sheet. Apart from that and a few other scrappy facts, this life is mostly a mystery to me. I've tried to identify the world with crisp scientific bulletins. Which are at best, fumbling, nearsighted misconceptions: "Who's that...
Luxury.
Dear Luxury, It's been a little over a week since we stopped spinning around the country. I'm on my stomach in bed, glaring at the trees until they give me back my spring. I imagine you're in Boston, mostly loved and mildly mistreated. Isn't that the way we all want it, anyway? Leave perfection to the pademelons. Tigers need trouble. My most vivid recent memories are...
Valentine's Day Eve/American Analog Set
Kentucky. We've been playing shows and running around in circles for almost two weeks. Snowy sleepless zombies, my northeastern upbringing isn't a match for the gnarlier nights. Still, the test is how well a human being can bring it together backstage. To let it all out, without self-destructing. To sprint without a spill. We've loved every one of the cities we've...
Vermont
We used to try to push our nights as far as they would go. Against the grain of reason and down dirt roads, pointlessly going after some kind of lucidity that was always beyond our reach. We'd drive out to Old City Falls in Strafford, run through the woods and hopefully get caught in the ribs with barbed wire. Doing that was the sign of something far greater. Losing your breath and small...
practice.
http://www.youtube.com/watch?v=4ivIGDrdcWI&feature=youtu.be These are my best friends.
bayern curve.
It's kind of like building a bayern curve in your own back yard. You can jump up and down on the rails, but you have no idea what's going to happen until you hit full speed. Along a similar wavelength, the motion of a tour is what I've been waiting on for over a year. To be honest, it's not like I'm head over heels for every mile of a wayward life.  All my...
5 tags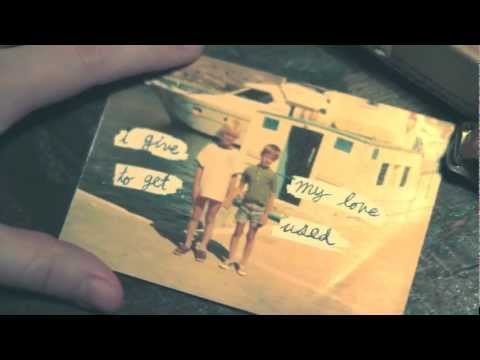 therewerewolves asked: You're playing Boston soon. This makes me happy. Hope all is well.
Sharon Van Etten and The xx.
Today, I'm struck by how much I believe Sharon Van Etten. I believe The xx, too. So that when I listen, it's like I'm listening to people who are out scavenging for truth. Or more. It's not easy to question the core of your beliefs in front of an audience. I feel lucky when the needle brings it down to my ears.
Crabs.
Friday nights are my most downplayed nights. The expectation is too heavy. Did I properly conquer the week? Do my fingers ache enough from practicing? Am I appropriately hoarse from belting it out? Is my hard drive full of freshly written jams? Are my plans sufficiently triumphant? Where is my trophy? Instead, I spend most Fridays at home alone. Staring at my horseshoe crab shell in silent...
PA
On a recent podcast of All Songs Considered, the show starts out with Messrs. Boilen and Hilton discussing one the Rock Bible's golden rules for naming bands: Don't name a band something you'll be sick of explaining for the rest of the band's existence. Back in 1998 I came out of the gate flailing fast. Since the beginning, I've never been able to connect the idea...
fluttering-slips asked: Saw you at UC Riverside last year at lovely show at The Barn. Please come back.
wingsofambition asked: Absurdly glad you're coming to Columbus, but shows at the Wexner Center are almost always OSU students only (I am not a student). If I can't weasel my way into a ticket, any way I could get on a guest list or something of the sort, please?? Dying to see you; Columbus is my home.
louisaublet asked: Hi Matt, I just want to know if you will play in Montreal during the year!?? Thanks and I hope your next cd will be amazing!
campion asked: You should bring back your old tradition of touring with like, 7 different guitars. Always awesome to see the full rig on stage. Although I imagine it was a minor pain to keep them all in tune.
destroy-capitalism asked: I played Sugar Bush in the car for my sister when Spring Fools first came out. Not even knowing what it was called, she said it reminded her of Vermont. I love that song. But I love all your songs, so no big deal that it didn't end up on the album. I'll be seeing you in St. Augustine on the 7th, glad you're coming back here. Are all your shows going to be acoustic from now on?
US Tour w/ Jukebox the Ghost
We are most definitely thrilled to announce that we'll be hitting the road with Jukebox the Ghost in Feb/March. Tickets go on sale on November 30th. Also, feel free to grab our track 'Love To Get Used' here: http://on.fb.me/QM3tBa Soon, I believe there'll be more shows to announce for this tour and upcoming tours. It's on. Yes. Feb 06 – Portland, ME – Port City...
private eyes.
When I was in high school, my father asked me what I did with my spare time. I told him I liked to watch the night fall. He asked me again and I repeated myself. Then he asked me if I did drugs. Until I started playing music, staring was my favorite pastime. You don't need much to be the supreme champion of a dazed gaze. The smallest movement in the almost motionless wind, the spaces...
twins.
In my mind, I pronounce the word "twins" with a thick Austrian accent. I believe there are at least two of every one of us in our new, new world. The people who we are, and then the people we want other people to see. Separated at birth, there are those we see in the mirror and in our computer boxes. And then there are the others that buy our groceries, have insomnia and mess up at...
The north.
This is our last outpost until winter. We're safe here for a few more days. Then we'll be cold. Real cold. We'll stand back-to-back for the next few months. Then maybe we'll notice each other. It won't all fall into place at once. It'll take at least a few songs/a couple beers until we're comfortable enough to talk. Then we'll be outside. The...
n3bulaskies asked: I love you and your music! I can't say in any other way your music is incredible! -Love, from Indonesia
4 tags
'Love To Get Used' Free Download at Rolling Stone →
'Love To Get Used' is currently featured as Rolling Stone's Daily Download. Go get it for free. Also, keep your eyes peeled for a new album on 2/5. Yes.
birdsforthemind asked: what's your "spirit animal?"
Now.
For about a year, my compact corner of the world has been hazy. The days don't have definable edges and the simple act of speaking becomes strung up on the syllables. I order food by pointing at the menu. I ask for beer by holding my neck, making the universal sign for dying, desert thirst. And I say I love you by rolling my eyes. It's taken over a year to finish this album....
It is with these fake antlers that my new quarters feel complete. A place where my raccoon prints can call home. Uncertain guitars begin to rise from their cases. The quiet leading up until now is all part of a perpetual clumsy adaptation. Because the world is turning much faster these days. Out the new windows, I sometimes see my elderly neighbor hugging the ground to hold on. The...
(I believe I officially have nerves of steel. Perhaps tin will do) Even though the water sometimes smells like decomposing vegetables, I like taking long hot showers in the cabin after dark. It gets the cold out of my bones. Last night, I was in the middle of my business. Making sure not to step on crickets coming up from the drain, making sure the spiders weren't descending onto my...
Funny how these albums drag out. Years of our lives shrink and spiral down into easily applauded/criticized/loved/hated/ignored mp3's. *** cue PJ Harvey's rendition of Is That all There Is?: http://www.youtube.com/watch?v=O0ZUAorP0b4 *** We close the current chapter tonight. I'm not sure whether it's phase five or fifty. All I know is I've got an insane caffeine...
  Apologies for invoking the language of renaissance faire enthusiasts. But in days of yore, our tours were sometimes accommodated in less lofty lofts. Where we'd trade Montell Jordan verses and draw organ donor murals on the first one to nod off. Hotels were by and large beyond our means. Most creature comforts were held out of reach. And still, we kept the quest alive. This picture...
I've completely conquered the frailties of my once busted leg with the help of a domesticated lion. Because my prismatic pessimism made me way more lame than any of my defective limbs. And letting it all hang out over the internet does not impress potential associates of love. Also. There's really nothing worse than being laughed at by a cat. Beyond the frame of this picture,...
5 tags
5 tags
6 tags
4 tags
6 tags
NPR "Song of the day" →
Our song "Love to Get Used" is NPR's "Song of the day". Thanks NPR! http://www.npr.org/2011/09/30/140949623/matt-pond-pa-a-band-for-all-seasons
4 tags
I sometimes measure the success of our shows by the empty spaces surrounding them. It's on our days off, when I'm forced to react and interact in the more thoughtful, slower styles. There really is no choice but to think. Sick of the murkiness, I chose the down time as a chance to completely quit all painkillers. The good news is that the pain was manageable. The bad news is my leg...
5 tags
Breaking a Leg
Right after the show in Pontiac, the spark was spreading in our eyes. Everyone in the crew was humming a shared bell tone belief that there might be "something" happening onstage. We were like a new breed of monkeys that had learned how to speak. For a few minutes, we were primitive, rowdy, transcendent and rolling through verses of Salt of the Earth. Everyone wants me to recall a...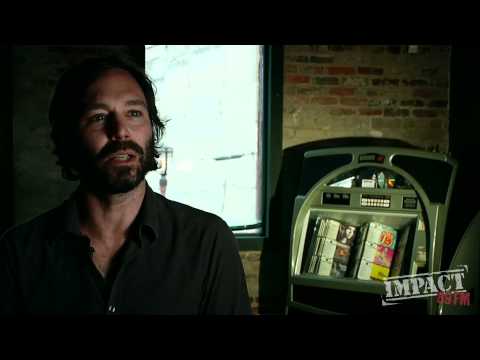 2 tags
MPPA Broken Leg UPDATE
Matt's surgery went well (for surgery), he has some pins and rods in his leg and will hopefully be back to normal soon. Unfortunately, MPPA won't be able to make it to the show in Harrisburg tonight (9/15), but Rocky Votolato will still be playing. Matt's doing everything in his power to make it to the show in Brooklyn on 9/16 and hopes for a speedy recovery. Thanks for the...
MPPA Broken Leg/Cleveland
We regret to announce that matt pond PA will not be playing tonight's (9/14) show in Cleveland. Matt suffered a broken leg last night and is currently undergoing surgery. Rocky Votolato will still be playing the show this evening (and you should still go).  Matt is really bummed about not being able to play the show tonight, however, he does plan to continue on the rest of the tour after...